THE BEST FOR PERSONAL CARE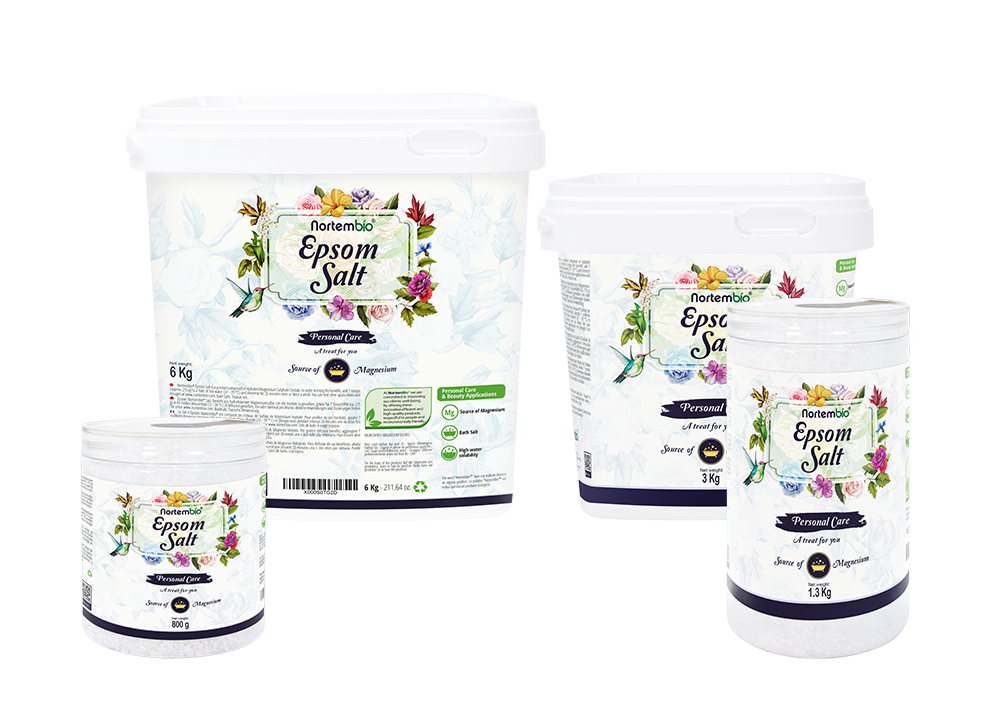 NortemBio Epsom Salt, made of hydrated Magnesium Sulphate crystals, are a great concentrated source of Magnesium, contributing to your optimal health, and can be used in immersion baths, flotation therapies, beauty care and natural cosmetics. Our NortemBio Epsom Salt stands out for its multiple uses and applications in industry and personal care.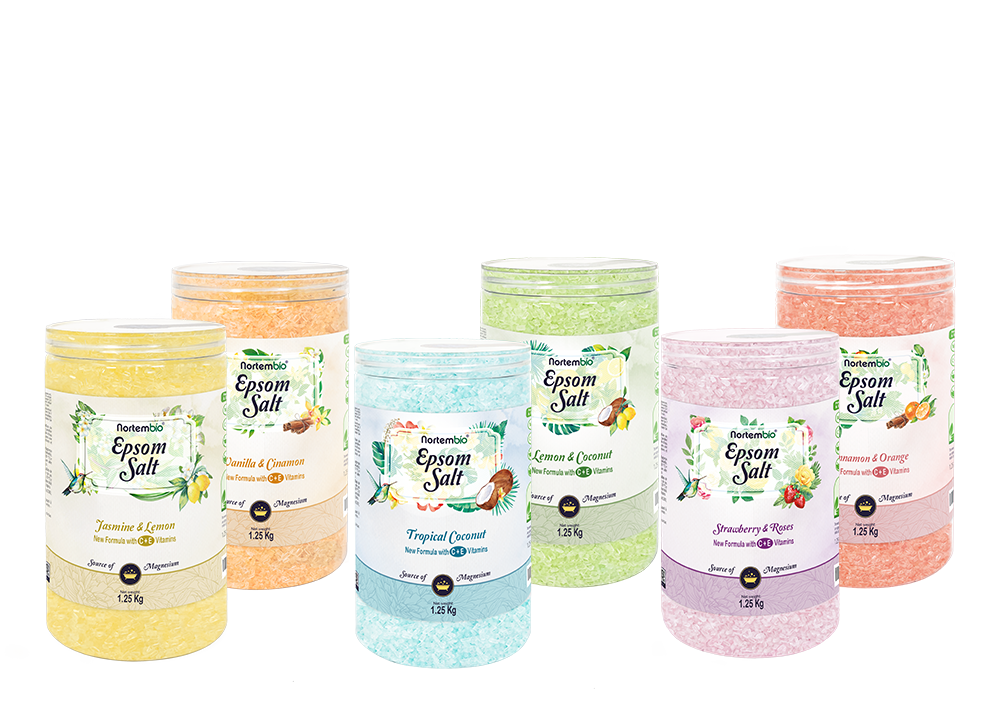 Epsom Salt with Fragances
Epsom salts now also available with fragrances and hydrated with vitamin C and E. Composed of crystals of pure Magnesium Sulfate and high solubility traditionally used in immersion baths, flotation therapy and beauty treatments and natural cosmetics.
Epsom Salts Food-Grade Quality
Epsom Salt NortemBio, composed of Hydrated Magnesium Sulfate crystals, stands out for its high content of magnesium. In addition, our salts are a great source of vitamin C and E, providing multiple benefits to your health. Excellent food –grade quality especially indicated for internal use. They are available in neutral version and hydrated version with high quality natural oils.
Traditional uses and applications