Epsom Salts Food-Grade Quality
The most innovative formula for your health
Epsom Salts Food-Grade Quality
Epsom Salt NortemBio, composed of Hydrated Magnesium Sulfate crystals, stands out for its high content of magnesium. In addition, our salts are a great source of vitamin C and E, providing multiple benefits to your health. Excellent food –grade quality especially indicated for internal use. They are available in neutral version and hydrated version with high quality natural oils.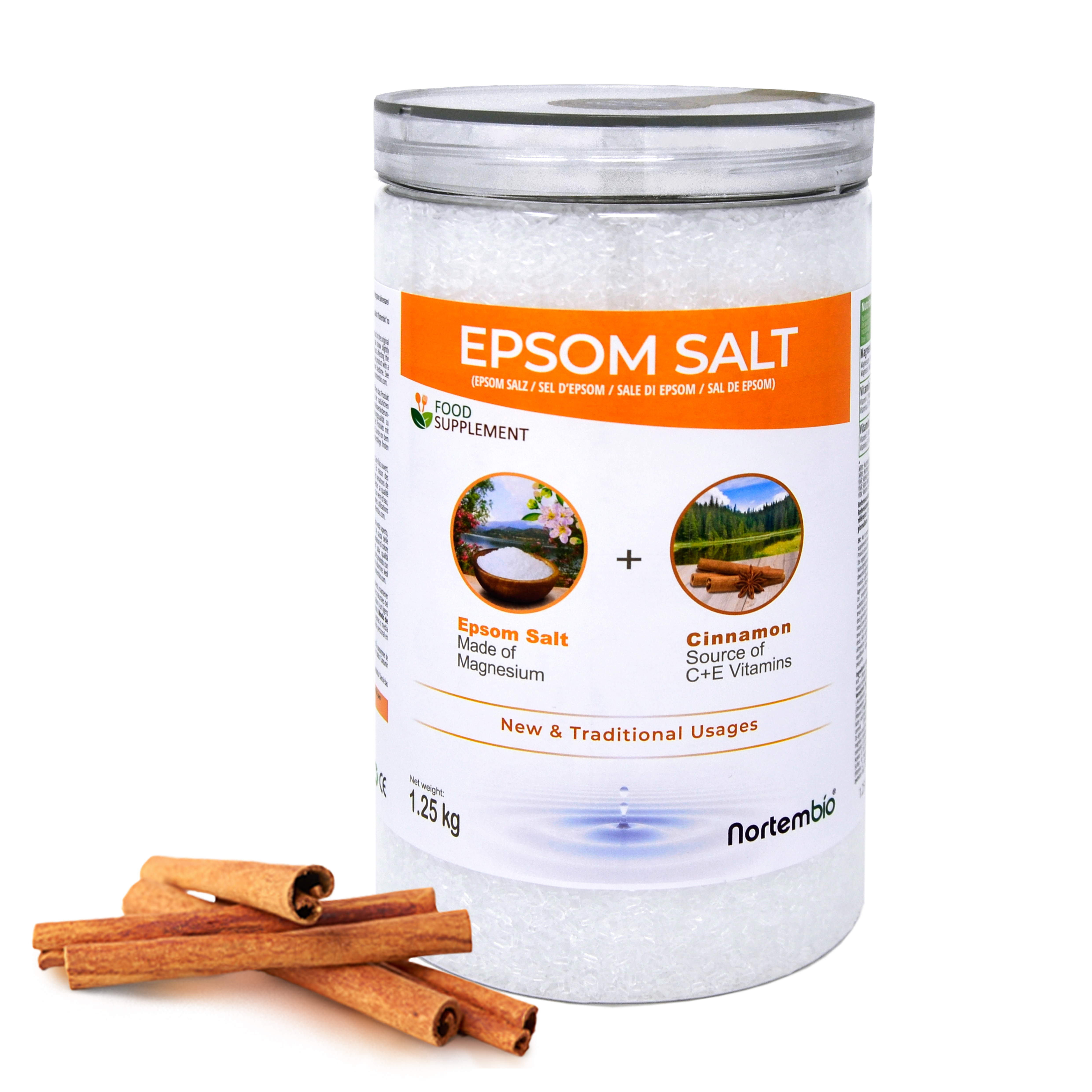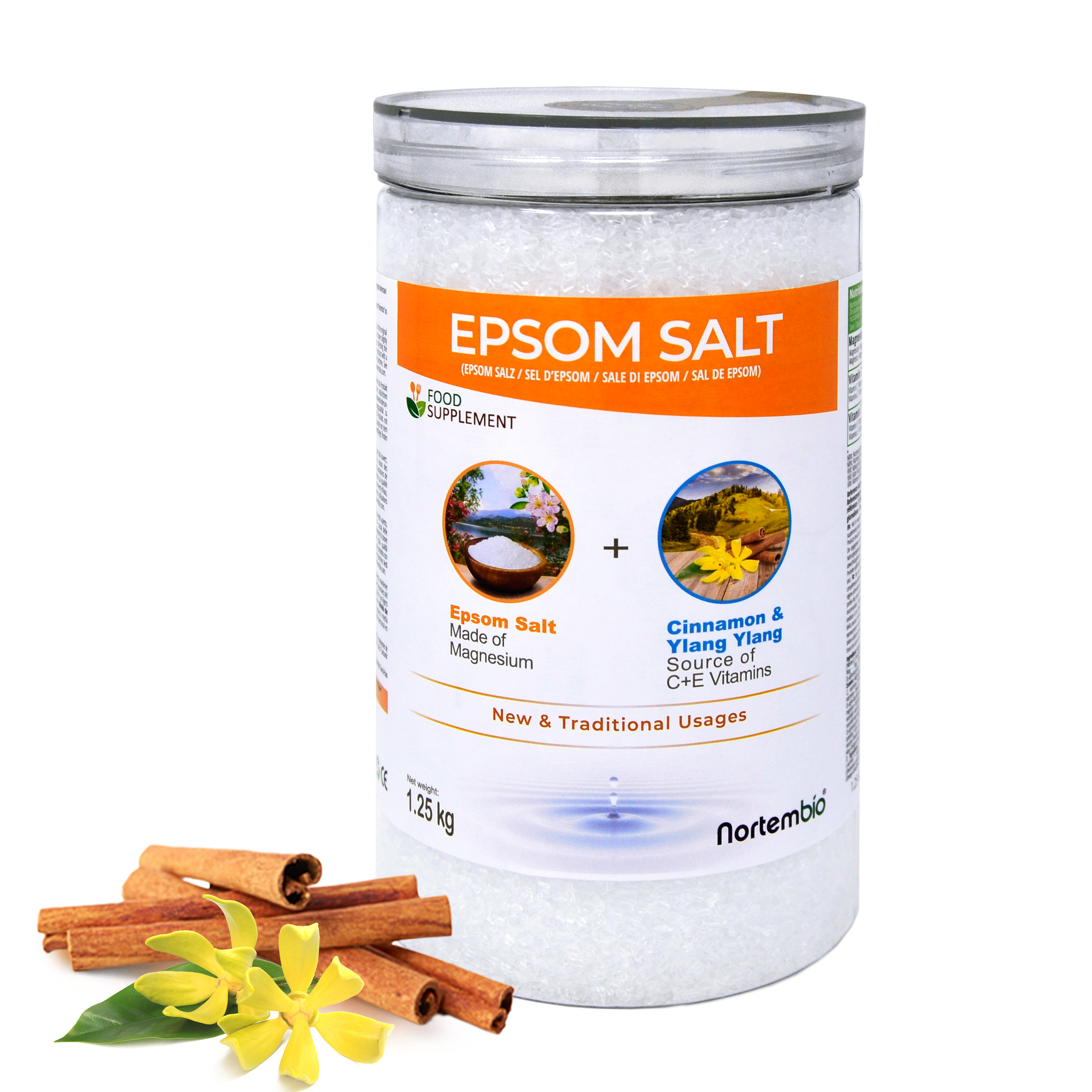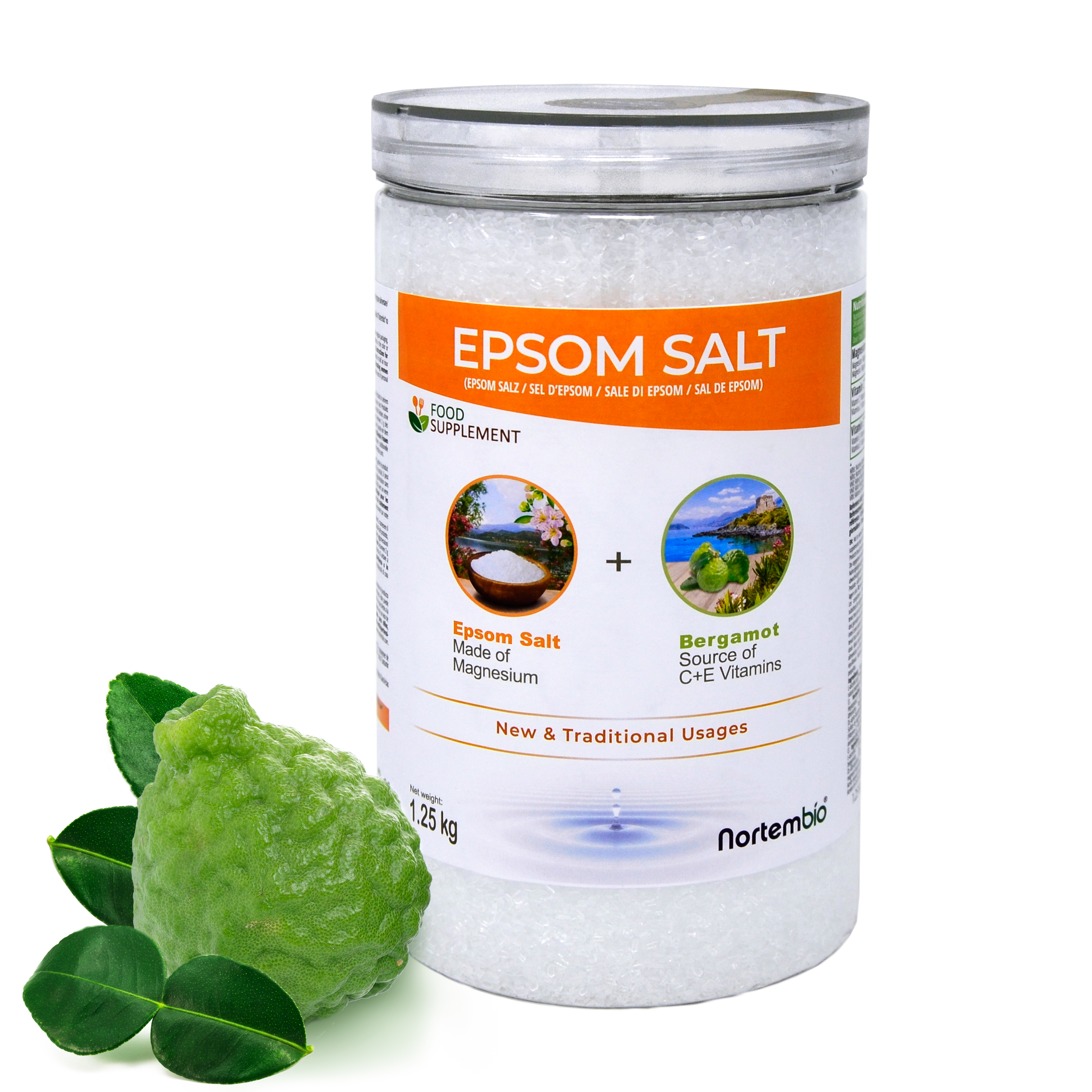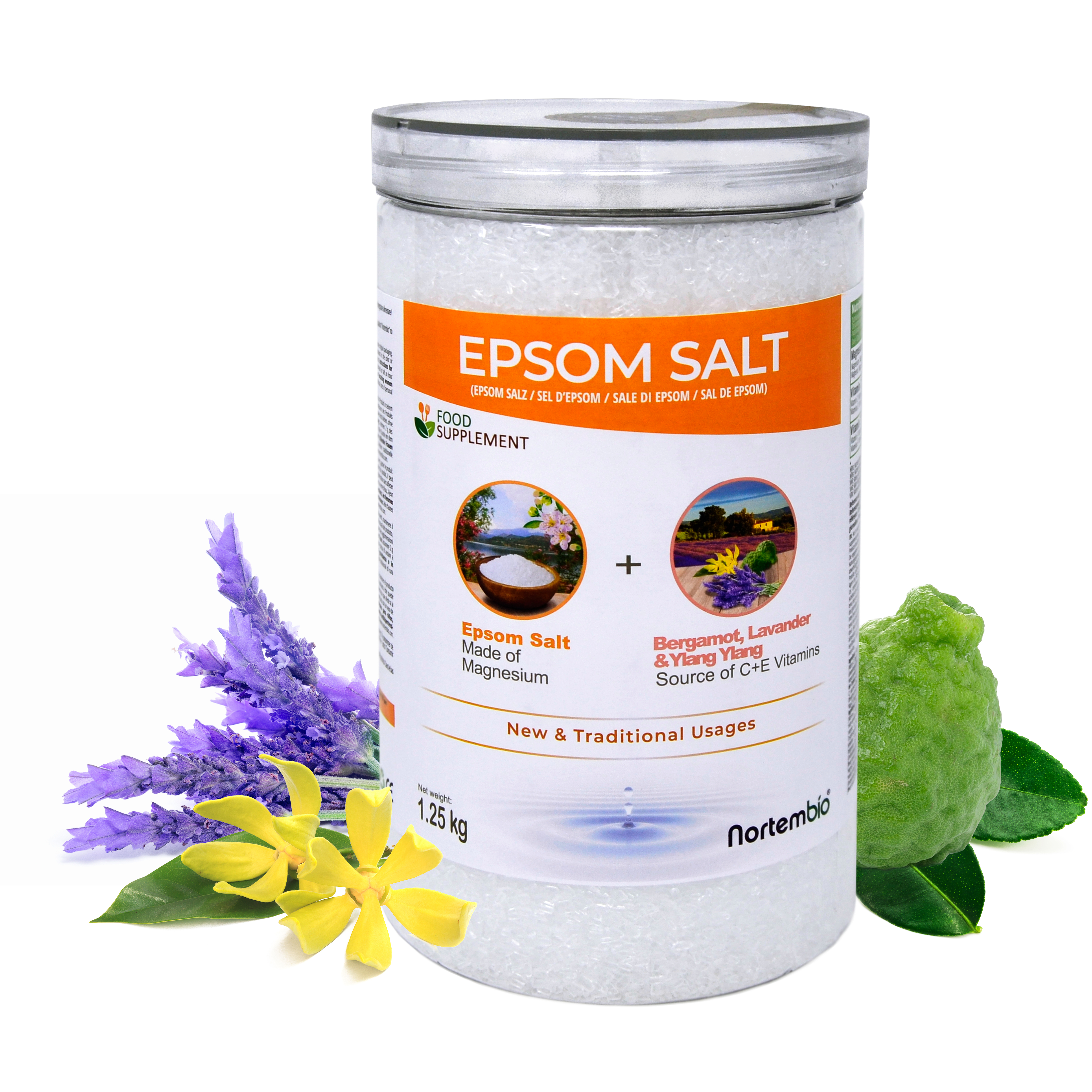 EPSOM SALT WITH ESSENTIAL OILS
Bergamot
Ylang Ylang
Cinnamon
Cinnamon and Ylang Ylang
Lavender, Bergamot and Ylang Ylang
NUTRITION STATMENTS OF NORTEMBIO EPSOM SALTS FOOD-GRADE QUALITY.
Magnesium contributes to a reduction of tiredness and fatigue.

Magnesium contributes to normal energy-yielding metabolism.

Magnesium contributes to normal muscle function.

Magnesium contributes to the maintenance of normal bones.

Vitamin C contributes to maintain the normal function of the immune system during and after intense physical exercise.

Vitamin C contributes to normal collagen formation for the normal function of skin.

Vitamin C increases iron absorption.

Vitamin E contributes to the protection of cells from oxidative stress.
TRADITIONAL USAGES AND DOSAGES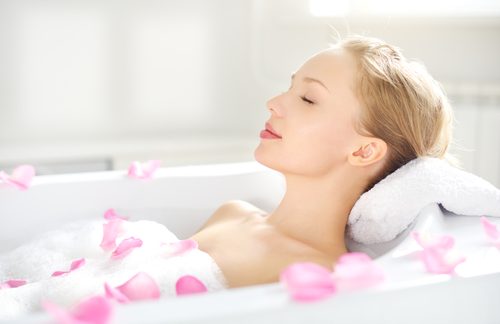 Relaxing bath
Add 120 g to your warm-hot water bath (37-50 degrees). Immerse for 20 minutes once or twice a week.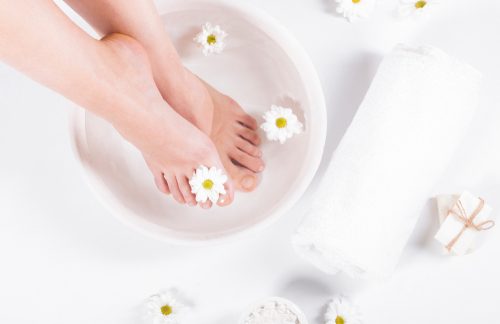 Feet bath
Add 30 g to a bowl of warm-hot water. Soak your feets for 10 minutes. Rinse and dry well.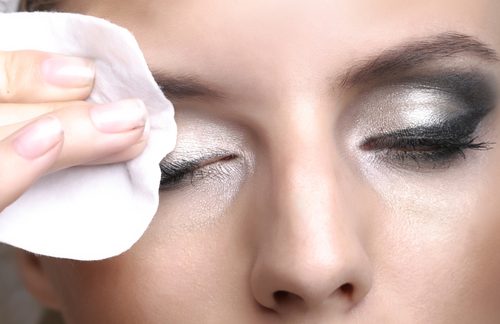 Face cleaner
Mix 15 g with your regular cleaning cream. Massage your sking and rinse with cold water.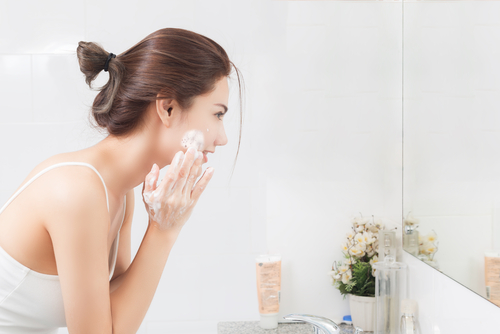 Natural scrub
Massage with Epsom Salt on wet skin during showering, starting at the feet and continuing towards the face.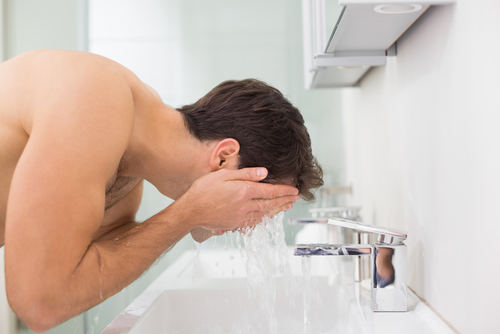 Natural mask for oily skin
Mix 1 tablespoon of cognac, 1 egg, ¼ cup of fat-free milk powder, juice of 1 lemon and approximately 15 g of Empson Salt NortemBio. Massage your face and rinse with cold water.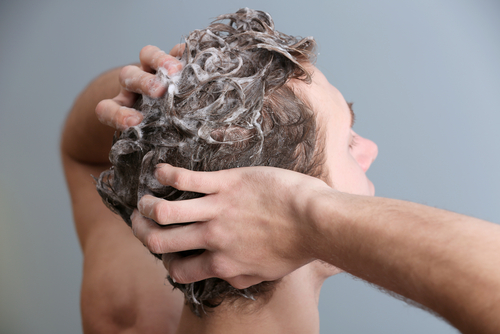 Greasy hair
Mix 30 g with your usual shampoo. Wash as usual and rinse thoroughly.